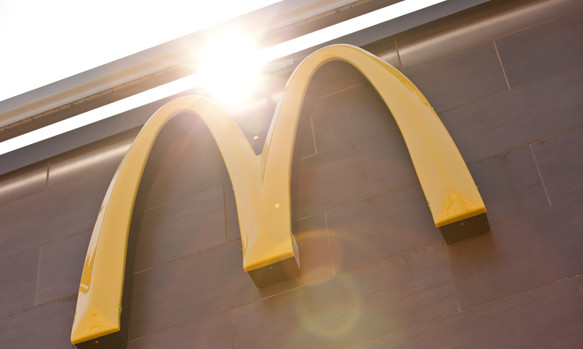 McDonald's decision to remove the Cheeseburger from its main Happy Meal menu has drew the ire of several fans.
This followed a recent announcement that McDonald's would make improvements to the Happy Meal menu across 120 of its marketers, in a bid to offer more balanced meals and simplify ingredients. The changes will be rolled out by 2022 and will see the fast food brand continue to be transparent with its Happy Meal nutrition information.
According to a press statement, this is also to "reinforce responsible marketing to children", and leverage innovative marketing. This is to help impact the purchase of foods and beverages that contain recommended food groups in Happy Meals. Marketing has reached out to McDonald's Singapore on if or not this would be implemented in Singapore given the brand is known for its localisation tactics in the markets it operates in.
Read also:
McDonald's Malaysia introduces D24 Durian McFlurry ahead of #Merdeka
McDonald's explains why Nasi Lemak was chosen to front its localised campaign
According to the fast food chain, the move is bid to expand its commitment to families and support the company's long-term global growth plan. This is by leveraging its reach to impact children's meals, access to reading, and keeping families together through its charities.
Although the burger is still available at customer's request, several netizens took to Twitter to complain about the new move.
Calories in a 6-pc chicken mcnuggets (current Happy Meal option)- 270
Calories in a cheeseburger (no longer an option)- 300

If McDonald's truly wants to only offer food that is healthy for kids, they should just end Happy Meals altogether. Otherwise this is just a dumb PR move. https://t.co/S0idTlIODe

— Josh Jordan (@NumbersMuncher) February 15, 2018
McDonald's is removing the cheeseburger from the Happy Meal menu, so I guess I need to carry cheese with me if I want lunch and a new toy.

— Twin Dad (@TwinSurvivalist) February 19, 2018
"Given our scale and reach, we hope these actions will bring more choices to consumers and uniquely benefit millions of families, which are important steps as we build a better McDonald's," Steve Easterbrook, McDonald's president and CEO, said.