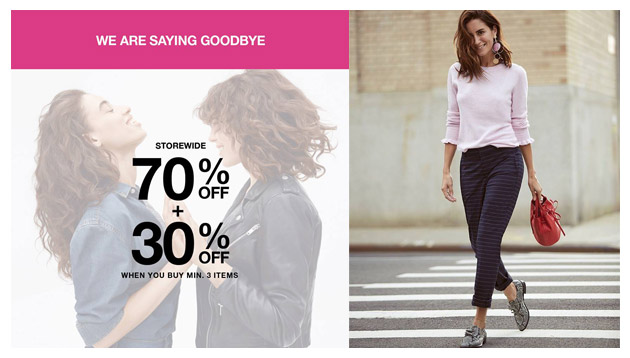 Fashion brands Gap and Banana Republic have revealed that they would be exiting the Singapore market, a move which affects two stores for Gap and Banana Republic each. According to a report by The Straits Times, the move comes as their franchise agreements with brand manager FJ Benjamin comes to an end.
Marketing has reached out to FJ Benjamin for comment.
Following the closures, both brands are holding goodbye sales as confirmed by posts on social media which reveals that the stores are saying goodbye and teasing the end dates.
FJ Benjamin Group chief executive Nash Benjamin previously revealed to The Business Times last October that the company was looking to discontinue franchise businesses for loss-making brands. This included shutting its 20 Gap and Banana Republic stores in the region.
The brands are not the first in the Singapore market to fold. Just last month, fashion brand Factorie closed down in Malaysia and Singapore. In a statement to Marketing, a spokesperson from parent company Cotton On Group confirmed the closures, explaining that the move impacts eight outlets, four in each country.
The spokesperson added that the company will continue to look at ways to improve its store footprint across the markets it operates in to better serve its customers in locations that work for them. The spokesperson declined to comment on the reason behind the closure.