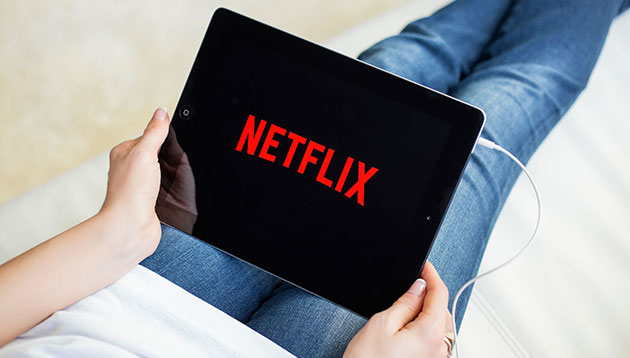 TV networks are about to get really uncomfortable as Emmy, Golden Globe and Peabody Award-winning producer, director and writer Ryan Murphy inks a multi-year deal to produce new series and films exclusively at Netflix, starting July 1, 2018.
This comes not too long after Shonda Rhymes left her cushy 15-year relationship with ABC Studios to start a new affair with Netflix. In fact in July last year, Netflix told the world that it would be increasing its spend up to US$750 million on content and global expansion of its original series. The company said it had benefited from its content strategy in the areas of revenue and profit growth.
Marketing too, is high on its agenda as Netflix is aiming to increase its marketing spend to US$2 billion for this year, up from around US$1.3 billion before. In fact, Netflix founder and CEO Reed Hastings (pictured) revealed that the company is increasing marketing spend faster than it is increasing revenue.This was due to the successes he saw from shows such as 13 Reasons Why, Stranger Things and Bright, which the company said had a combination of "great content and great marketing".
On the latest partnership, Netflix chief content officer Ted Sarandos said, "From Nip/Tuck - our first licensed series - to American Crime Story: The People v. O.J. Simpson and American Horror Story, we've seen how his brand of storytelling captivates consumers and critics across the globe. Murphy's celebrated body of work and his contributions to our industry speak for themselves, and we look forward to supporting him in bringing his broad and diverse stories to the world."
Despite the increase in marketing spend, Hastings admitted in a call to investors that despite the rise in marketing spend, Netflix's "Holy Grail dream" was to have the service be so good at promoting the new content in relevant ways that it would not have to spend externally.
Meanwhile localising content has also been on Netflix's cards. Recently it launched its first local original comedy production from Southeast Asia (SEA) with prominent Malaysian comedian, Harith Iskander.
According to Prashant Kumar, CEO of Entropia, consolidation of traditional broadcast networks will probably be on the cards.
" Netflix' real edge is not in content but in its truly global platform and the scale it offers, direct to talent and producers approach, their control of pricing and access to massive data. Traditional networks need to shake their entire value chain and remake it. I foresee consolidation," he said.
He added that Disney however, is better placed than others as it owns IP on its most important products. Disney has its own global platform with recent news breaking that Alibaba's entertainment arm has signed a licensing agreement with Disney in a multi-year deal that will provide Youku video streaming platform with Disney animation collection in China. Moreover, the Alibaba-owned 9Apps, one of the most popular third-party android app markets in India, also tied up with Disney India's interactive business to host and promote over 300 popular mobile games from its gaming catalogue.