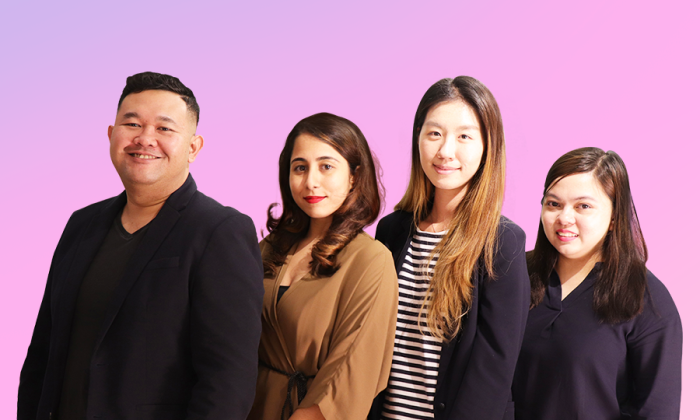 Digital agency KRDS Singapore has appointed Muhammad Hidayat (pictured far left) as the account director, responsible for heading the account servicing team. In addition, KRDS Singapore has also expanded its social media and content team with three new hires - Maryam Mustan (pictured second from left), Jasmine Chan (pictured second from right), and Jeichiel Palomar (pictured right).
Before joining KRDS Singapore, Muhammad worked as an associate account director, interactive art director and project manager in Carbon Interactive. He has knowledge in design, development and project management, and over 10 years of experience in digital advertising. Meanwhile, Mustan was an account manager from Vocanic who managed brands such as HSBC, Nescafe, and Subway across Southeast Asia and the Middle East prior her appointment.
Chan comes from an experienced background in client and campaign management, and has worked on accounts like Poh Heng Jewellery and Macau Tourism while in Noisy Crayons before joining KRDS Singapore. Palomar was from Appiloque prior the appointment, has expertise including content planning and conceptualisation.
In a press statement, Preetham Venkky, director and KRDS Asia said, "We are excited to expand our team and pave the path for a promising 2018. With Hidayat onboard, we're certain of partnering with more clients to deliver successful digital, social and mobile campaigns."