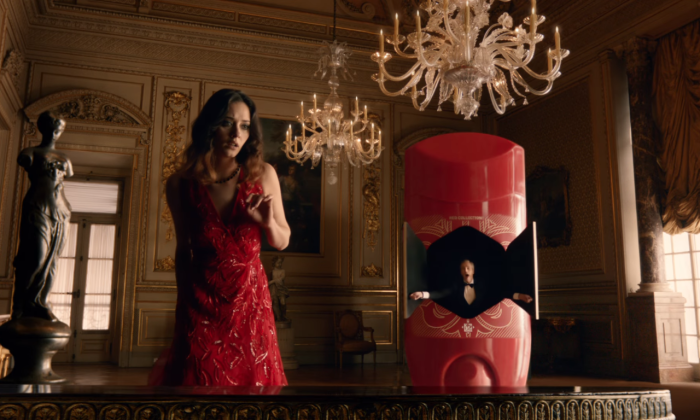 Old Spice has released a series of ad spots leading up to Valentine's Day to promote its Ambassador body wash and "We Make Scents for Men" tagline.
The spots parody typical fragrance ads which often see a man and a woman chasing after one another in a manner which is sensual or primal.
Called "Marco Love-O", the first spot showcases two individuals running around in different locations inside what seems to be a mansion, while screaming out the words "Old" and "Spice". The video concludes with common phrases often seen in fragrance ads such as "Today", "Tomorrow" and "Forever", cheekily taking a stab at how nonsensical it sounds sometimes.
Since its posting on 11 February 2018 on YouTube, the spot garnered 1,435,985 views, over 4,000 likes and 2,000 dislikes, with many netizens both praising the ad and showcasing their confusion. If you thought the video itself was elaborate, so was its YouTube description – which served to provide a back story to the two protagonists which was even more confusing.
Watch both spots here:
https://www.youtube.com/watch?v=RiHm-zP-uCg
The second spot showcases the same two talents meeting eyes across the room wearing masks with the woman narrating with a French accent asking about the mystery which is the man. She approaches the man and attempts to take off his mask, only for more masks to keep appearing in true Russian-doll fashion – from party masks, sleeping masks and even cucumbers. The spot garnered 24,512 views, 685 likes and 54 dislikes at the time of writing.
https://www.youtube.com/watch?v=-IVoNVgC8lo
The ads come two weeks after another viral ad that Old Spice produced which was shot entirely in French. This saw the same talent from the two videos reminiscing about an old love, played by the same actor, who wore the scent of Old Spice's Captain product. In the spot, the woman realises her dog named "Old Spice" went missing and proceeds to conduct an elaborate and ardent search along with her female friends in the neighbourhood.
https://www.youtube.com/watch?v=cZV6ebHoJ08
Despite raising eyebrows from netizens, the ad garnered 2,197,666 views, over 9,000 likes and 4,000 dislikes at the time of writing.
Happy Valentine's day!