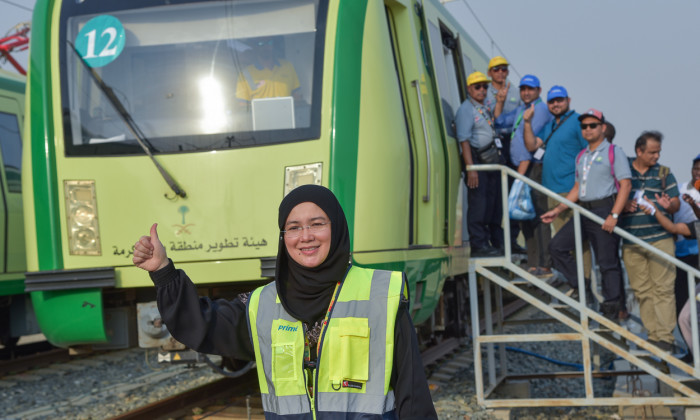 Prasarana Malaysia has appointed Masnizam Hisham (pictured) as the new president and chief executive officer for three years, effective immediately.
In a statement, Prasarana Malaysia said she replaces Datuk Seri Azmi Abdul Aziz, whose contract ended on 31 December last year.
She is tasked to ensure the success of the Al Mashaaer Al Muqaddassah Metro Metro-Southern Line project in Saudi Arabia, the training of mass rapid transit workers in Jakarta as well as, the Prasarana infrastructure development in areas such as procurement of trains, buses and depots.
Masnizam said her biggest challenge now is also to grow the popularity of the transportation especially MRT, LRT, Monorial and the public buses among consumers.
Prior to this, Masnizam was the CEO of Prasarana Integrated Management and Engineering Services (PRIME), a wholly-owned subsidiary of Prasarana. She has served Prasarana group for 12 years from 2005 as head of the legal section, and has had several other roles in the group over the years.