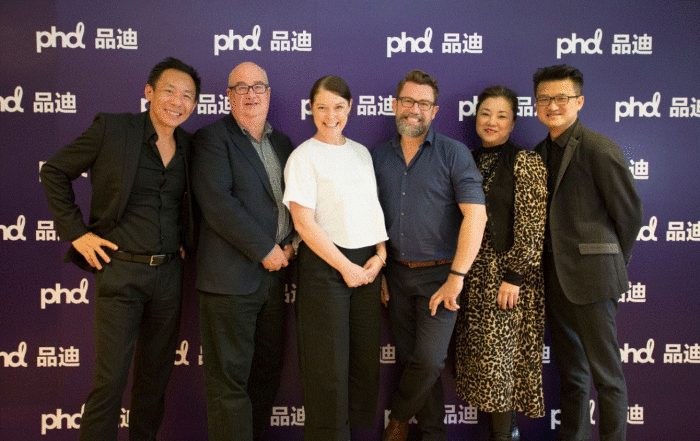 In a move to reinforce the media network's commitment to the China Market, PHD has revealed its Chinese name: ?? (Pin Di). The announcement comes as the network celebrates 12 years in China.
Speaking at the launch, Anna Chitty, CEO of PHD China, said the agency has not only grown its business and quadrupled in size, but also made significant efforts to establish a local presence within the market. "With the completion of a full lunar cycle, we are now ready to take our local offering one step further," she said.
While PHD's English name originates from the founders' surnames – Pattison, Horswell and Durden – the new Chinese name ?? (Pin Di) represents "quality and thought leadership for brands". The Chinese character '?' stands for quality and finesse, while ? refers to inspiration and power of thought.
The pronunciation of both characters sounds like PHD, and embodies the agency's core product offering and values, it said in a release.
"PHD's ethos of 'finding a better way' can also be found within the meaning of ?? (Pin Di). We are always seeking for better ways to provide our clients with high quality services and smart, creative solutions to grow their businesses. As we begin the year of the dog, I hope that the ?? (Pin Di) name will continue to bring prosperity to our clients as well as our offices in China," Chitty said.
Susana Tsui, CEO of PHD APAC, added, "Armed with global resources, a diverse leadership team and the best local talent, PHD China is a powerhouse for both multinational and local brands operating in the Chinese market. The China team has demonstrated their stealth over the past year and are well positioned to manage the fresh growth the agency is facing as a result. I look forward to even bigger developments coming out of our operation in China this year."