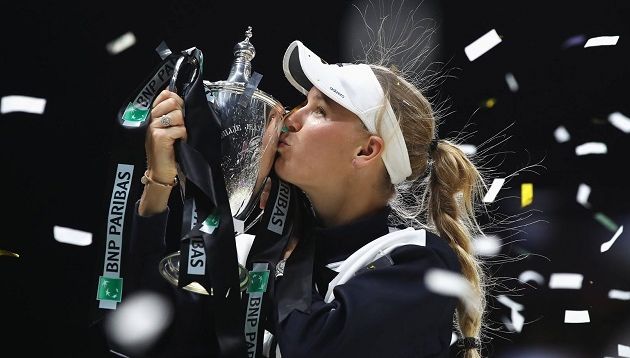 The Women's Tennis Association (WTA) Finals has revealed it would be ending its five-year run in Singapore this year. This followed after the Singapore Tourism Board (STB) and Sport Singapore decided not to extend the contract for hosting the BNP Paribas WTA Finals. Marketing has reached out to STB for additional comments.
It also comes on the back of growing participation, with the 2017 edition of the event seeing about 133,000 fans in attendance. According to the press statement, it was the event's largest turnout during its four years in Singapore. BNP Paribas, SC Global and Lagardere Sports have been partnering with STB to host the event.
Several initiatives were rolled out last year in conjunction with the WTA Finals, such as the live-streaming of matches on the WTA Live Matches Facebook page, and fringe lifestyle offerings such as the Backstreet Boys concert. An inaugural WTA Charities Community Day was also unveiled in Singapore. These activities collectively helped enhance the vibrancy of the WTA Finals and deepened engagement with the local community, the press statement read.
According to Lionel Yeo, chief executive, STB, the event has contributed to Singapore's existing suite of vibrant lifestyle offerings and helped put the country on the tennis world map with good branding benefits. He also thanked partners and supporters for an "incredible journey".
CEO of Sport Singapore Lim Teck Yin added that having the WTA Finals in Singapore for the last four years helped in raising the overall profile of the sport in Singapore, as well as inspired the youth and community with various global sports role models.