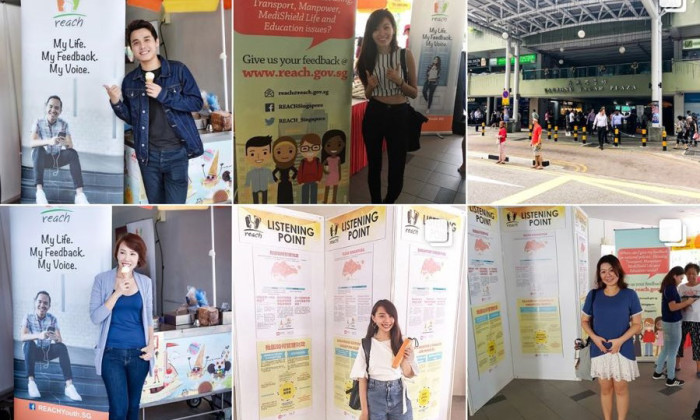 The Ministry of Finance (MOF) has partnered with more than 50 social media influencers to promote the upcoming Budget on Instagram. StarNgage, an influencer marketing platform, was also involved in the campaign.
The influencer posts either encouraged followers to visit the Budget 2018 website to learn more about the plan, or urge them to share their views through channels such as the Pre-Budget 2018 microsite and at the various listening points.  Hashtags used in the Instagram posts include #SGBudget2018, #MOFSG, #MOFxStarNgage and #sponsored. The Pre-Budget 2018 feedback sessions ended on 12 January.
In a statement to Marketing, an MOF spokesperson said given the significance of the Budget to all Singaporeans, MOF  hopes to garner the attention of the younger demographic. As such, it is tapping on a mix of communications channels and platforms.
"In this effort, MOF reached out to a small group of online micro-influencers in Budget 2017 and Budget 2018 to provide bite-sized educational information on the Budget, and to encourage youth participation in the Budget process," the spokesperson said.  This year's campaign is estimated to reach 225,000 users on Instagram.
"This is an effective way to engage with youth participants," the spokesperson added. MOF added that with many Singaporeans obtaining information through online channels, especially younger audiences, it now publishes material on social media, and partners other parties to share relevant content.
The use of influencers by MOF is reflective of the changing media consumption habits, especially among the younger generation, Edwin Yeo, GM, SPRG, said. He added that MOF is taking a step in reaching out to a new generation since most of them no longer have the habit of reading or watching traditional news channels regularly.
Yeo said that micro-influencers first appealed to consumers a few years back due to the authenticity of their content. Most of them created content simply because they enjoyed doing it and over time, they gained a following.
When asked how the use of micro-influencers could benefit MOF, Yeo said in itself, the partnership will probably not motivate the public to take part in the process but could gain it awareness. He added that while it might help raise the profile of Budget 2018, simply raising awareness would not have served the purpose of conversion.
"I think it was a good attempt, but I'm not sure it would do much in terms of getting that generation interested in the Budget," Yeo said.
What could have been done better?
Nonetheless, he added that more thought could have gone into how to get the influencers themselves interested in Budget matters. For example, it would have been far more engaging to see what kind of feedback these influencers genuinely have on the Budget.
"If the influencers themselves need financial motivation to even talk about the Budget, then it is a good gauge on how the communications strategy has not quite tackled the challenge of why the Budget matters to the youths," Yeo said.
Also weighing in on the issue is Kristian Olsen, MD of Type A, who said that while there is no issue with the government or statutory boards engaging influencers, since brands do it to push their products and services, consumers might feel these influencers will say anything for money.
He added that the perceived connection and influence of the micro-influencers over the ever elusive youth segment and the appeal they have to the Millennials makes them a good megaphone to hit those audience types.
"If these influencers have an actual interest in Budget 2018, then their messages will naturally be genuine. This in turn will get their target audience to take notice and pay attention to Budget 2018," Olsen said.
Meanwhile, Pat Law, founder of GOODSTUPH, said Budget 2018 is a serious matter, where Singapore's best minds put forward a plan and approach for the betterment of her people. Law said:
While I recognise that the nature of the topic isn't as digestible as a #OOTD or a flatlay of a skinny soy latte, the engagement of influencers must be such that the content they produce doesn't come across constipated.
She added that it would be a shame to have the government's best efforts be diluted by influencer marketing that seems a little forced. "We are talking about Ministry of Finance, not Ministry of Sound. It's a little hard for me to reconcile between a #OOTD and 'Hey, this is how the budget helps me!'" she said.
A quick look at the "talent"
Meanwhile, here are what some influencers have been up to:
To get her followers more involved and invested in the upcoming Budget, one of the influencers named Amanda Ling wrote that instead of waiting for the budget announcement, Singaporeans can offer their views and suggestions by visiting the Budget website. Ling has over 35k Instagram followers.
Kaiting Cheng, another influencer with 21.8k followers, tried to make her post more relevant to followers by weaving in her personal story about budget planning before marriage. Thereafter, she stated that the government also has a budget plan to support Singaporeans and businesses in the next financial year, urging her followers to share their views and visit the website.
Meanwhile, Belinda Lee, an influencer with 2,747 Instagram followers, went straight to the point and urged her followers to share their thoughts on Budget 2018 by heading down to the listening points organised by REACH.