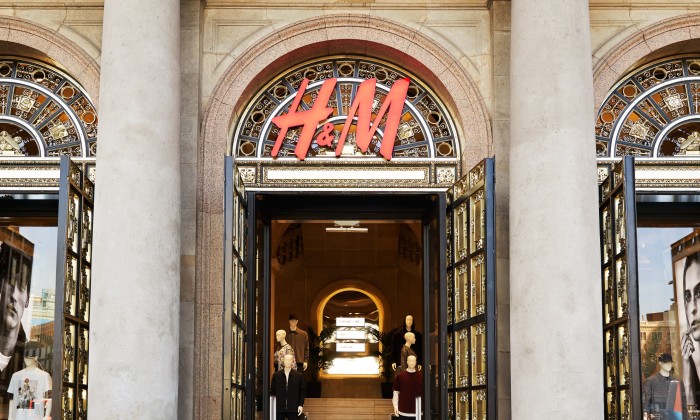 In a bid to showcase that the brand is listening to its consumers, H&M has revealed that it would be appointing someone to lead the global diversity mandate for its organisation. The move followed major backlash the brand received last week for clothing one of its black child models in a green hoodie that said "Coolest monkey in the jungle".
According to Bloomberg, H&M most recently appointed Annie Wu as its global manager for employee relations. The report added that Wu would be based at the company's Stockholm headquarters, with her official title being global head of diversity and inclusiveness. Marketing has reached out to H&M for comment.
In posts across several of its social media platforms, H&M reiterated that that the "recent incident was entirely unintentional", but demonstrated how big its responsibility was as a global brand. It added that it had "reached out, around the world, inside and outside H&M to get feedback".
"Our commitment to addressing diversity and inclusiveness is genuine, therefore we have appointed a global leader, in this area, to drive our work forward. There will be more from us soon," the statement added. View the full post here:
(Gallery available on web)
The post received over 1,200 reactions, 106 shares and 346 comments at the time of writing. Several top voted netizen comments lauded H&M for apologising for the move, while others debated that the brand need not apologise to begin with. The response was also mixed on its Twitter page when the statement was posted.
— H&M (@hm) January 16, 2018
Last week, H&M copped flak for a product image on its webstore featuring an image of a black child in a green hoodie with the words "Coolest Monkey in the Jungle" splashed across his chest. This eventually led to celebrities such as The Weeknd and American rapper G-Eazy to sever business ties and associations in a bid to protect their own personal brand. The clothing brand was also met with criticism by other well known personalities such as basketball star LeBron James and veteran music producer Sean Combs (known as Diddy).
On top of that, the brand was also met with protests in South Africa targeting H&M, which led it to close its stores out of safety for its employees.
Since the events unfolded, H&M released an official "unequivocal apology" on its website, addressed to all customers, staff, media, stakeholders, partners, suppliers, including "friends and critics". The apology looked to put on record that the incident was accidental in nature and also show that the brand took the issue "extremely seriously" and that it understood the upset and discomfort it caused.