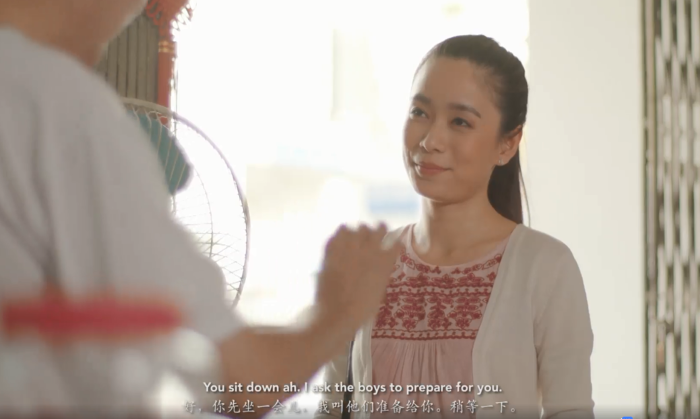 Better than last year's no doubt, but Mercedes-Benz Malaysia's Chinese New Year (CNY) spot this year has once again garnered a mixed reaction among netizens. This year, the luxury car brand launched on Facebook its three-minute CNY ad on 12 January 2018 with a hashtag #PassDownTradition to highlight CNY being "one of the most celebrated times of the year, and when beautiful traditions are remembered."
It follows the protagonist's trip down memory lane as she reminisces times spent over CNY with her mother and learns about the various traditions associated with Chinese culture. The story also features her remembering the sad moments during her childhood, when her father was seen to have suffered a sudden heart attack at the iconic Sek Yuan Restaurant along Jalan Pudu that the family visits every year during CNY.
A check on the ad's comment section, A+M noted a mixed response among netizens on the brand's Facebook page. Some of the negative comments include not being able to relate to the ad, the use of English language for a Chinese New Year ad, as well as, the rather "sad" storyline, with users asking "Did they know CNY is a happy moment?" and "I can see the point of the ad trying to send a warm message, but the pitch to buy a luxury car from this ad is outright terrible."
However, there are also netizens who like and support the ad - complementing that it's better than its last year's CNY ad, and that the story is wonderful with "a touching message. Treasure our loved ones - life is fragile."
Other praises includes netizens calling it, a "great" ad, as the girl did not forget her family values despite driving an expensive car and that "it is something that we need to instill in our society" today. The spot has so far collected more than 209,000 views, 954 shares and over 3300 likes since it was first posted. Check out it below, if you haven't:
As many of us would have known by now that, Mercedes-Benz Malaysia is trying to make a comeback after it faced a string of negative criticism for its 2017 Chinese New Year ad. The ad which went viral for its lack luster narrative even prompted Singaporean influencer JianHao Tan who has 1.1 million YouTube subscribers, in creating a video to tease the brand on its YouTube page last year. Take a look at that video below.
https://youtu.be/kXx4gT2cz-Q
Earlier, A+M also spoke to several local creative experts on their take on Mercedes-Benz Malaysia's latest Chinese New Year spot. NagaDDB's executive creative director Alvin Teoh, said storytelling is not an easy craft to crack, even for experienced marketers and agency professionals. While the art and intricacies of storytelling can be tough to master, Teoh added that marketers and agencies should keep trying until they get it.
Agreeing with Teoh, CEO of McCann Worldgroup Malaysia, Sean Sim, said that while Mercedes Benz learnt from the backlash of last year's Chinese New Year ad and improved its production quality, he struggled to relate to the ad and find the main takeaways.
Meanwhile, Shaun Tay, FCB KL's CEO, said the storyline is not compelling and the acting leaves a lot to be desired as the performance was neither believable nor moving.
Read also:
Can Mercedes-Benz make a creative comeback with its 2018 CNY ad?
Mercedes-Benz and BBDO Malaysia create masterpieces for the new E-Class
PETRONAS extends sponsorship with Mercedes
Mercedes-Benz Malaysia targets mobile centric consumers for test drive
Mercedes-Benz Malaysia reports 11% sales growth
Mercedes-Benz banks on events to boost sales in Malaysia