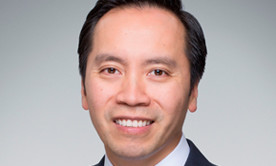 Cigna Hong Kong has appointed Yuman Chan as chief executive officer and country manager with immediate effect to drive the company's growth in the region.
Chan is based in Hong Kong and reports to Patrick Graham, chief executive officer, Asia Pacific, Cigna International Markets.
He joined the insurance company in 2015 as head of strategy and business development for Cigna International Markets, covering all regions outside the US.
"Yuman's insurance career spans more than 20 years. With his breadth of experience and strong leadership skills, I'm confident he'll be a great success in leading our Hong Kong business to meet our aggressive growth objectives. He will continue to build on Cigna Hong Kong's strengths and capabilities to bring innovative customer experience to our group and individual clients, and deliver total healthcare solutions that meet our customers' needs over their lifetime," said Graham.
Prior to joining Cigna, Chan spent 21 years at AIG holding various senior positions in the areas of risk management, divestitures, global finance systems and operations in Japan, Hong Kong and the US.