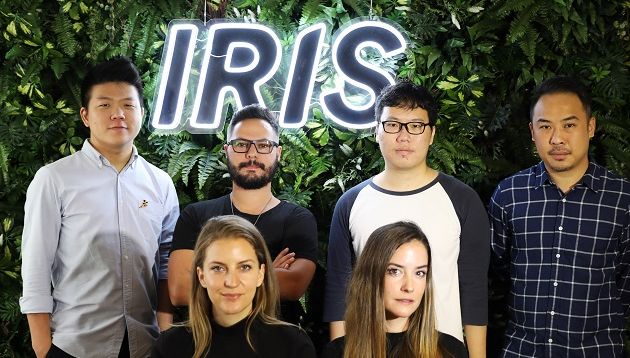 Iris Singapore has beefed up its creative team with the appointment of Diego Barboza (pictured top row, second from left) and Zi Wei Tan (pictured top left) as senior creatives, as well as Jenson Lee (pictured top right) and Dominic Ho (pictured top row, second from right) as senior visual designer and creative respectively.
Both Barboza and Tan will report to deputy creative director Cheng Shu Yau, and will be responsible for the agency's Starbucks and Shell accounts, among others. Meanwhile, Lee and Ho will report to deputy creative director Shawn Foo and will manage accounts including Marina Bay Sands and Chang.
The agency has also promoted Tasmin Vosloo (pictured bottom left) to executive producer and Jenni Stiebel (pictured bottom right) to senior producer of Iris production. According to the agency, the duo have been instrumental in the development of the production department over the last 12 months, and are expected to continue ensuring that the production arm lives up to the brand promise.
"Coming from different backgrounds, Barboza, Tan, Lee and Ho will bring to the party different ideas and ideals. It is evident by the good stuff they have done in their past lives. I cannot wait to see them outdoing themselves," Ed Cheong, executive creative director, said. He added that Vosloo and Stiebel are "the real stars that make the creatives tick".
"During the first 12 months of setting up the internal production team, these ladies would always go above and beyond the call of duty even though lots of their fantastic work went on behind the scenes. They have contributed massively to the success of the agency," Cheong said.
The appointment comes after Iris unveiled its new logo and proposition last November, with the logo based around the "I" of iris, signifying a bold visual representation of moving forward and away from its existing identity. Its new proposition, "For the Forward", focuses on streamlining and strengthening its multi-specialist network offering for clients.
Read also:
iris opens new office in Bangkok
Craig Mapleston relinquishes Iris Singapore MD position, moves into APAC role