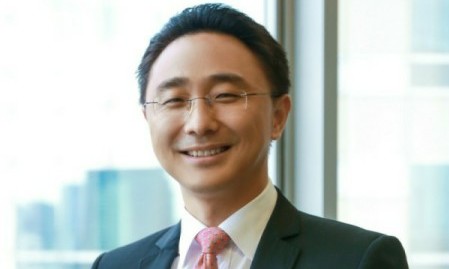 Huawei has appointed Baker Zhou (pictured) as its new chief executive officer (CEO) for Malaysia. Zhou will oversee the strategic growth, operations and overall development of Huawei Technologies in Malaysia, according to the statement.
Zhou joined Huawei in 1999 as an account manager. Prior to his current role, Zhou who has over 18 years of experience in ICT industry, has held several senior positions within the company. This includes vice president of Huawei Indonesia, CEO of the Huawei Bangladesh, vice president of Southeast Asia carrier business group and human resource director of Southeast Asia region.
This appointment also comes after the leading global ICT solutions provider, named James Wu as the new president for Southeast Asia in August last year.
Since it first entered the Malaysian market in 2001, Huawei has grown from a handful of employees to more than 2,500 people, serving about 80% of the population in the country. The company now works closely with local telco partners, and has built up high speed broadband, 3G and 4G mobile network in Malaysia. Meanwhile, its smartphones are more prevalent especially in the local high-end market category.
The company which branded itself, an enabler of digital transformation, is aiming to provide cutting-edge ICT solutions for various local vertical industries, such as energy, transportation, as well as smart city initiatives.
On that, it will also construct a new OpenLab in Malaysia, which will serve as an open, flexible and secure platform for joint innovation with local partners to create customer-centric and innovation solutions that enable digital transformation, among others. Huawei is already partnering with companies such as SME Corporation Malaysia, Universiti Malaysia Sabah, Terengganu State Government, and CyberSecurity Malaysia to expand cooperation across a number of domains, including innovation, talent, cyber security, scientific research and smart campuses.
Outlining his vision for the future of Huawei Malaysia, Zhou said he will lead the team to continuously form and build stronger relations with its local partners. "As a global enabler of ICT innovation, we look forward to driving sustainable growth and development in the country. I look forward to working with the Malaysian government and local partners to build a better connected Malaysia," he added.
Huawei was recently ranked as number six of Malaysia's 2017 top 10 brand, by the YouGov BrandIndex.
Read also:
Huawei unveils OpenLab in Malaysia to innovate with local partners
Huawei could surpass Apple in Q3 smartphone shipments
Huawei Southern-East Asia names new president