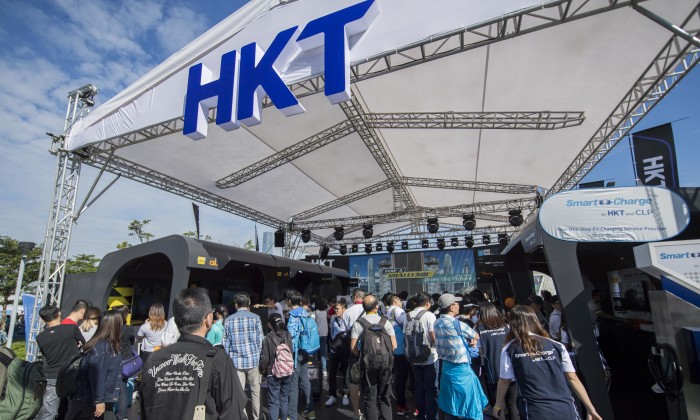 When it comes to motorsport, most people know that a team needs a talented driver, and a well-engineered car. Fewer people understand the role that a communication network plays in motorsport and how it can fuel success.
The second edition of the HKT Hong Kong E-Prix was held from 2-3 December 2017 on a street course on the Central Harbourfront district, and the fully-electric racing event saw Hong Kong as event host for the second time.
The venue was a 29,900 square metre facility, located in the centre of the city - Lung Wo Road and Tamar Park – and brought visitors closer to the heart of urban electric car racing than ever before.
Facilitating streaming across the globe
HKT as title sponsor once again meticulously planned every aspect to create an amazing fan experience and engage guests in the venue and mass audiences around the globe.
HKT Event Services provided the support of its unparalleled fiber broadband network, public Wi-Fi and a resilient Global Television Network (GTVN) to deliver live international broadcast. Overseas audiences were able to enjoy the electrifying entertainment of the HKT Hong Kong E-Prix through a dedicated lease line that stream live videos of the competition to Europe.
[caption id="attachment_208818" align="alignnone" width="700"]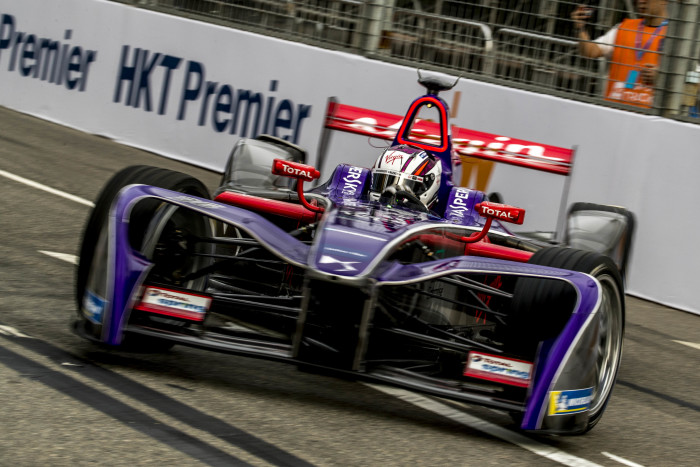 The HKT E-Prix was a massive event that rivals the best in its class.[/caption]
Delivering best-in-class high density Wi-Fi to 20,000 people simultaneously
This year, the scale of Wi-Fi was extended, the requirement being more complex - from E-village to the VIP zone and everywhere else. To ensure stable Wi-Fi connection for 20,000 visitors in such a massive venue, with huge crowds in close proximity and in an open area, was a challenging task.
To address this, the HKT Event Services team started preparation work almost three months prior to the event including robust network design, comprehensive Wi-Fi ratio planning, and thorough network test runs to make sure there would be no glitches during the racing event.
The HKT Hong Kong E-Prix was a massive event that rivals the best in its class. The participants involved with the event included race teams, exhibitors, media and race goers, so there were many different requirements in terms of Wi-Fi connection, especially for TV, live feeds and social media.
Today's online community demands live broadcasting, so it was vital for the HKT Event Services team to deliver the smoothest communications infrastructure for an immersive, non-stop and lag-free Formula E experience.
To learn more about HKT Event Services, send your inquiry to hkt-eventservices@pccw.com
Source: HKT