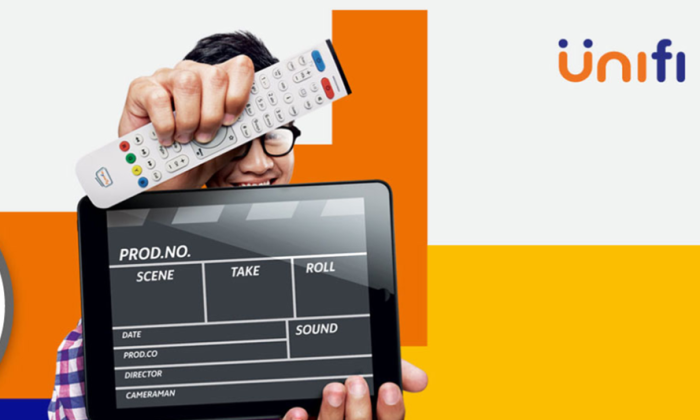 Telekom Malaysia's (TM), HyppTV and its mobile equivalent HyppTV Everywhere is now rebranded to unifi TV and unifi playTV respectively, effective 12 January 2018.
In a statement to A+M, TM's spokesperson revealed that the brand name change would be executed in phases, in which users will "start to notice the changes coming to effect soon, especially in our collaterals."
"We are working with our existing panel agencies to execute the rebranding exercise. As we have previously announced, we are moving towards a more focused go-to-market approach in line with our convergence proposition under the single unifi brand. This is part of our ongoing journey to offer a true convergence experience to all Malaysians," it added.
The rebranding is not expected to affect its content, users' current package subscription, login identification, bills or services received at this moment. The name of the service in the bill is expected to eventually reflect its new logo and branding.
"With the refreshed and single unifi brand, TM wishes to provide the best experience to customers," its official website said. The move also follows TM's rebrand of Webe, its mobility centre of excellence, to Unifi Mobile and TM Wifi to Wifi@Unifi.
unifi TV is an IPTV (internet protocol television) service where TV content is delivered digitally through an internet network. For TM however, the content is delivered through its high speed broadband service, to television set via a TM-provided IPTV set top box (STB). The service aims to provide users on demand services, interactive applications and broadcast live TV channels. It is offered as part of Unifi consumer packages.
In July 2017, the IPTV service entered a deal with Viacom International Media Networks (VIMN) to launch Paramount Channel in Malaysia. This was the first time for the channel to launch in the country. As part of the agreement, two more Viacom channels, MTV Asia and Nickelodeon, had also joined on board since 1 August 2017.
To meet the growing entertainment demands for more curated movie experiences in Asia, the 24-hour network offers audiences in Malaysia a unique mix of blockbusters, movie hits, cult favorites and some of the most award-winning Paramount Pictures' films in the history of cinema.
Read also:
Viacom partners with TM's HyppTV to launch Paramount Channel
BBC Player branches out into Malaysia with HyppTV