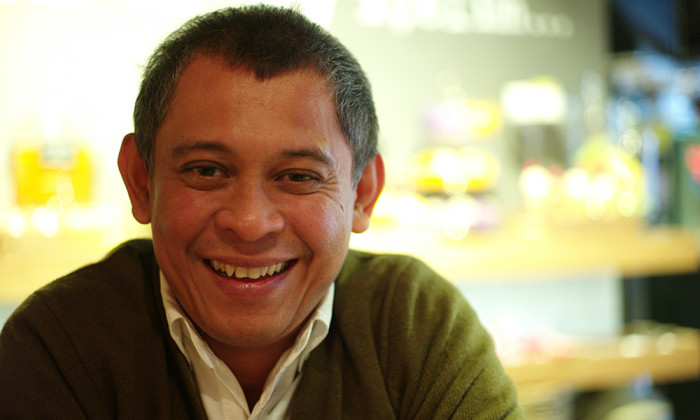 Chairman of TBWA\Malaysia Group Sa'ad Hussein (pictured) is moving to Singapore, after spending close to 20 years in Malaysia. The industry veteran and one of Malaysia's creative icons, has been appointed as the creative consultant at TBWA\Singapore, effective 15 January 2018 - according to the statement.
In his new role, Sa'ad will help support and nurture the young creative talent at the agency. Sa'ad co-founded and managed the creative shop Sil Malaysia in 1996 and in 2006 TBWA\Group acquired the agency, naming it Creative Juice. Sa'ad was the executive creative director and managing director of the unit, before assuming the TBWA Group's  chief creative officer position in 2013, which saw Sa'ad overseeing both TBWA and Creative Juice's portfolio of clients.
Successful campaigns under his wing include brands such as Nando's, Packet One (P1), Nissan, Sony, RHB and Unilever.
Aaron Cowie, CEO of TBWA\Malaysia, said, "I have worked with Sa'ad for almost 10 years. One thing I have learnt from him is the value of perseverance. The man sticks by what he believes in no matter what. With Sa'ad returning to Singapore, there is one less brilliant creative mind in the Malaysian ad industry."
Ian Pearman, president of TBWA\Asia also said, "Whilst we're sad to lose Sa'ad from Malaysia, we're overjoyed we will continue to benefit from his talents in Singapore."
Read also:
TBWA\ hires Vocanic's Charlie Young as brand director
TBWA\Asia's president Philip Brett takes on global role
TBWA\KL introduces robot "from the future" at The Cooler Lumpur Festival
Y&R's Gigi Lee joins TBWA\Group Malaysia as creative chief