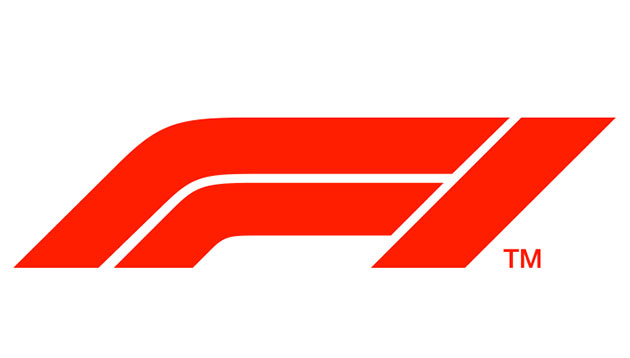 Formula One is speeding towards trademark trouble as its latest logo is said to contain striking similarities to one used by 3M for its Futuro product line of compression tights. Created by Wieden+Kennedy, the new logo unveiled last November reportedly symbolises the look of a Formula One car with a "modern-retro feel". The move was the first step in its rebranding and the logo replaces the previous one introduced 30 years ago by former Formula One commercial supremo Bernie Ecclestone.
According to The Telegraph, a 3M spokesperson said the company filed a US trademark application for the Futuro logo on 20 February last year, adding that no discussions about the logo were conducted with other parties. The spokesperson said 3M is looking into this matter further.
Marketing has reached out to 3M for further comment.
Formula One's director of marketing Ellie Norman, reportedly said that the new logo originated from fan feedback and would be "easier to work with" on mobile and digital platforms. While the management at Formula One was positive about the new logo, fans however, commented that there was no need to change a perfectly fine logo and that the new design seemed simple and rushed.
We ask branding players what they made of the drama between the two well established brands.
While it is a natural and reasonable response for brands to defend their turf, especially when it comes to trademark or an intellectual property (IP) trespass, founder of crombie.design Andrew Crombie said this is a non-issue as "any reasonable person would immediately identify distinct differences between the two logos".
He pointed out the difference in colour codes - red and solid blocks versus yellow outline on black - adding that the parallel bars in the logos are rather visually different, and connote very different images in their respective market contexts. The addition of the "1" at the end of the two parallel bars on Formula One's logo also makes it fundamentally a different visual form as compared to the 3M logo.
"The horizontal top bars of the F1, which reflect two lanes of a race track, differ in connotation to the parallel bars on the 3M logo, which suggest two knee joints, at least in the pack front usage," Crombie said. He added that 3M's usage of the parallel bars is inconsistent, from featuring solid bars in the logo to using outline bars for the pack front. As such, 3M is undermining its own IP claim to some extent by introducing variable interpretations. Crombie said:
By being inconsistent, 3M makes it harder to define what it is protecting, which could weaken their claim.
He added that both companies are clearly operating in different industry categories, and the 3M Futuro logo is currently not being used on packaging or the websites in each major Formula One markets in Europe.
Nonetheless, brands can still conduct a reverse image search on Google to see if other similar icons or images are obvious in the public domain, Crombie said. Another way to safeguard against the problem of similar looking logos or branding is to carry out a "disaster check" by circulating the design to the company's international offices.
As brands with bigger budgets and international footprints are more likely to be exposed to the risk of creatives with striking similarities, Crombie said it would be wise to have an IP specialist conduct a trademark search to greatly reduce the chance of infringement and to show due diligence was applied.
"I have always started with the question, 'Would a reasonable person without any prior knowledge of the two companies be confused, in any way, between the two logos?' If the answer is 'yes', then I believe it is worth pursuing, at least to get a legal opinion," Crombie said.
When asked about the impact of copied logos on brand equity, Crombie added that any infringements, if proven, undermine the basic concept and motivation for innovation, as they allow the rewards gained for taking risk to be siphoned off by those that have followed and copied. "Over time, and aggregated, this would be the death knell for business as a whole, and most definitely for the unique business we are in," he said.
Meanwhile, former BrandAsian CEO Joseph Baladi said that the logos are "clearly similar" and that the logos can co-exist because the brands are present in very different categories might not be sufficiently persuasive to both brand owners.
He added that whilst there is always the possibility of coincidence that the logos were created independently, an investigation for possible leaks at Futuro or plagiarism at Wieden + Kennedy needs to takes place. The only safeguard companies have in protecting the potential future equity value a logo promises, never mind the development costs, is security, Baladi said. He added:
This latest development is an unwelcomed additional headache for F1 and might just be the last straw that forces it back to a well known and beloved (old) logo.