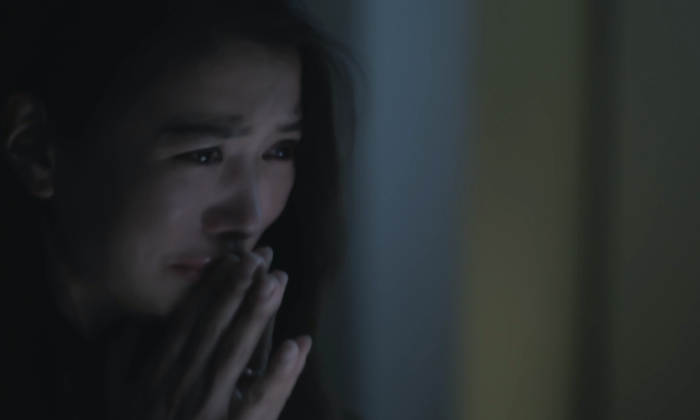 AIA Hong Kong has put "family love" centre stage for its latest emotional mini-film series starring award-winning actress Anita Yuen (???) in a bid to raise awareness of the importance of critical illness protection. The video takes the online community by storm and has netted some 7.6 million views within a week.
The insurer first introduced its "Love is in Every Moment" mini-film series in 2015, but this time, with families as its target audience, Anita Yuen plays a strong mother whose husband has a malignant brain tumour and later discovers her daughter also has a brain tumor and takes viewers through her family's journey in fighting critical illnesses together.
The video looked to deliver messages of encouraging people to seize every moment to show their love in time before it passes by, and engaging audiences through heart-warming, compelling and touching stories.
"As with the last two successful campaigns, the new mini-film embraces AIA Hong Kong's brand essence by telling a genuine, heart-warming and emotionally evocative story of 'family love', the most powerful force in the universe," said Edith Yiu, chief brand and communications officer of AIA Hong Kong & Macau.
The company said this new mini-film plays a key part in the marketing campaign for the launch of AIA "Protect elite ultra" critical illness protection.
"We hope to inspire people to look at insurance from a different angle and understand its importance. Love is intangible but people can express their love by offering comprehensive and concrete insurance protection for their family," said Yiu.
The mini-film has soon become talk-of-the-town, it achieved over 1 million views within 18 hours upon online rollout on 9 January evening, breaking records of previous two mini-films. As of 16 Jan at 9 am, the online video has reached over 7.6 million views.
Many viewers praised Yuen for her impeccable acting talent and think she has really brought her role as a mother and wife to life; some even said they can't help but sheding a tear.
Inspired by a true story, it took AIA half a year to produce the content – from story research and concept development, to casting, filming and post-production.
When asked if the insurance company plans to make the signature video ad campaign as its flagship content, AIA Hong Kong said it will consider producing more mini-films in the future if this advertising strategy fits our business needs.
In additional to online and social media, its marketing plan also includes traditional media – TV commercial, print and bus body advertisement – to maximise impact for the campaign.
Credits
Client: AIA Hong Kong
Creative: Uth Creative
Chief executive officer: Desmond So
Creative director: Ada Lo
Senior copywriter: Yan Yeung
Senior art director: Tony Leung
Art director: Tin Tong
Account director: Erica Chan, Winnie Yuen
Account manager: Sunny Yeung
Senior account executive: Jaco Yeung
Production: The Film Factory
Production director: Chow Kam Wing
Lead cast: Anita Yuen, Mia Li and Allen Moo
Media: CMRS Digital Solutions (social media planning)
MediaCom (traditional media planning)