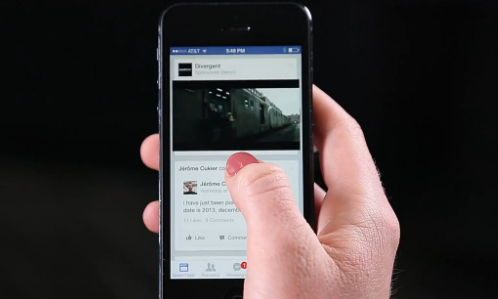 Last week Facebook announced that its News Feed will show more posts from friends, family and groups and less public content such as posts from businesses, brands, and media. According to the company, "because space in News Feed is limited" it will show content from family and friends that will "spark conversation".
The move would vary in impact from Page to Page, driven by factors including the type of content produced and how people interact with it. Facebook added that pages making posts that people generally don't react to or comment on could see the biggest decreases in distribution, and "pages whose posts prompt conversations between friends will see less of an effect."
While many might have thought the move would throw marketers into a state of panic, Diane Yap, head of marketing at AXA called the move as a smart and commercial one.
"There was no mention on paid posts, which may mean brands will need to invest more advertising dollars to reach target audiences," she said. Yap added that the move largely means marketers will need to review their content strategy.
If the brand has simply been publishing content for the sake of posting and frequency, it is now more urgent to revise its strategy to that of true engagement and interaction.
She added that overall, it will be difficult to run away from Facebook due to the diversity and volume of users so marketers will need to react accordingly - money investments and/or engagement strategy.
Manisha Seewal, head of marketing at Tokio Marine Life Insurance said the move clearly distinguishes Facebook from other competing social media channels, and is in line with the public's increasing preference for authentic and relatable real-life experiences. She added that with less public content to be expected from the Facebook changes, it will be interesting to observe if Facebook will be implementing any new ways for businesses to reach their audiences through the platform.
Given that some of its customer segments are active Facebook users, Seewal said the company will no doubt, be reviewing its social media strategy to explore ways to better reach them, while continuing to encourage more meaningful interactions between people.
Goh Theng Kiat, CMO of OCBC Bank said the move was a positive one by Facebook for the consumer.  As the dominant player in the social media space, Facebook's changes will bring back the focus of social interactions which is the key purpose of all social media platforms. As a brand, he added, OCBC is always looking to create valuable and engaging content for its customers and the public.
This move does little to affect our approach to the management of social media content.
"We expect competition for views and engagement within Facebook to increase and this is great news as the quality of content users see in their Facebook news feed will definitely improve," he said. Goh added that it is " business-as-usual" for the brand as it continues to create relevant and useful content on our social media platforms for the consumer going forward.
For OCBC, in recent years, it has been looking to prioritise engaging and relevant content and this looks to be in line with the change in Facebook's revised news feed algorithm.
"We will also be tracking our media spend to ensure that we optimise our media budget to reach out to more people," he said.
"The age-old saying 'change is the only constant' could not be any more true in the realm of social media. At OCBC, we stay ahead by constantly reviewing and improving our social media strategy based on real-time feedback and performance of our content."